MULTIPATH is a solutions provider to Regional Telecommunications Companies and Large Enterprises. With over 150 years of combined experience in the Telco and Enterprise environment , we bring a "multipath"  approach in providing solutions to our customers. Our team consist of individuals with a proven track record in large carrier class network deployments and Enterprise software implementation.
We are committed to delivering a comprehensive range of communications products, enterprise solutions, quality systems and services in a rapidly changing communications and enterprise environment.
"Delivering IT solutions to Regional Telcos and Enterprises since 2002"
Multipath is the reseller in South Asia for VHG Antenna and has been promoting VHG antennas which provides very high gain antenna to cover problematic coverage problems in Cellular networks and save BTS installations. This antenna has unique +/- 45 degree dual Slant polarization design that combines high gain with polarization diversity making it an ideal solution for long corridor coverage such as highways, railways and deep valleys (remote villages).  Offshore oil rigs and remote rural communities can be provided with good service without the need for an extra BTS.  And this antenna is also used to illuminate "difficult to penetrate" office, commercial & residential buildings in place of expensive and difficult to set up indoor coverage networks.
The VHG is compatible with all cellular standards and covers all cellular bands from 700MHz– 2800MHz.  One key importance of this VHG antenna is that it is a passive Antenna which does not require any AC/Dc power source.
What Can an Operator do with VHG Coverage Solutions?
Remote villages and campuses coverage from BTS.
Long stretches of Highways and railroads coverage with fewer towers.
Strong Indoor penetration signal without expensive indoor systems or DAS
Provide dominant signal to upper floors of high buildings that suffer from dropped calls.
Overcome 3G cell shrinkage, limited capacity due to EIRP limits and spatial Pilot Pollution
Wireless Broadband coverage to remote island communities, resorts and ferries
What Differentiates VHG Coverage Solution?
ROI is immediate.
By Implementing the VHG solutions, Cellular Operators quickly & easily resolve difficult and costly coverage situation, improving & extending coverage to reduce churn & provide service to customers in underserved areas.
Operators save CAPEX and OPEX when using the VHG solution compared to alternative solutions.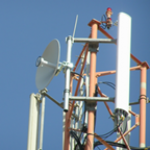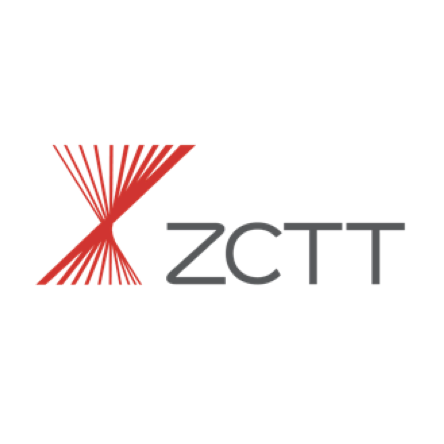 In December, 1995, Beijing ZhongChuang Telecom Test Co., Ltd. (hereinafter referred to as ZCTT) was established in Beijing Zhongguancun Science and Technology Park (Z-Park). ZCTT finished its overall reconstruction in August 2000 and then was listed at Shanghai Stock Exchange in August 7th, 2003 (Stock Code: 600485). ZCTT, with 138.586 million RMB as the current registered capital, is a high-tech enterprise specializing in researching, developing and producing the products of telecom network testing and maintenance management.
ZCTT has been awarded as the key national-level hi -tech enterprise, the backbone enterprise of national torch plan in the software industry, the key software enterprise, the technology center of Beijing enterprises, the first batch patent pilot enterprises of Beijing, Z-Park top 100 innovative pilot enterprise and the innovative enterprise of Z-Park national independent innovation demonstration zone etc.
ARPTEL's NetSense help Telecom Operators and Carriers to validate Least Cost Routing (LCR), verify CLI delivery, measure Voice Quality (MOS), confirm customer complaints and handling False Answer Fraud. Long term quality indicator down to the quality last minute. All tools are designed to fit the requirements of telcos ranging from small telecom operators to large global carriers with hundreds of users, hundreds of POPs and thousands of measurement points.
Our customers use our products for different purposes and in different ways. Quality of Service (QoS) is the key application of all Arptels' solutions. Our products are used for Least Cost Routing validation, general QoS statistics troubleshooting, tested validation, helpdesk's complaints validation, and billing verification to mention some of the areas.
Founded in 1978, Innovative Routines International (IRI), Inc. is an independent software vendor (ISV) specializing in fast data management and data-centric protection. IRI is headquartered in Melbourne, Florida, and has support offices in more than 40 cities worldwide. IRI is best known for its flagship CoSort software, which provides the data movement power and manipulation capabilities for an integrated product line, supported in Eclipse, that handles both
Data Management, including: Data Transformation, Data & DB Migration, DW & BI Acceleration
Data Protection, including: Data Masking, Data Governance, DB DAM/DAP, Test Data Creation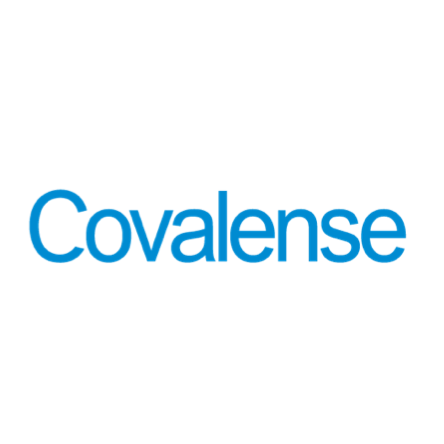 Covalense provides full-spectrum of Business Application and IT services, Mobility and Cloud services to corporations globally. Our activities comprise of business application development; design and implementation of enterprise integrated solutions and support of well-known international IT products. We are scalable enough to be resourceful and small enough to be flexible, making us one of the fastest growing, flexible and adaptable IT services firm.
Operating from multiple locations across globe, we consistently deliver effective solutions to organisations of varied sizes and businesses including a number of Fortune 1000 companies.
We are a well-diversified, highly trained and motivated talent pool of people working cohesively to deliver solutions across Asia-Pacific, India, Middle East, Africa and the United States. Our business operations across geographies are ably supported by our development centers in Hyderabad, Bangalore and Auckland.
NMSWorks Software delivers network management solutions to some of the largest and most demanding telecom service providers, network equipment vendors and enterprises. Our experienced team of industry and technical experts has a deep understanding of the challenges faced by our clients as their network becomes increasingly disparate and NMS expectation has moved from pure play network uptime to integrated service delivery.
To address our clients' emerging business challenges and driven by a passion to "Stay Ahead of Competition", we constantly innovate to bring distinct and comprehensive software solutions in Network, Services and Business Layers across a spectrum of communication networks – Wireline, Wireless, Next Generation and IP Networks. Backed by a strong research team we deliver cutting-edge network management framework and mediation adapters to integrate many third party EMS and network elements including proprietary and legacy systems under our NMS solutions. All this at a competitive cost compared to the Big4 or other niche proprietary solutions